Pastor Kaleb has been the leader of Hope Church since the very beginning. He boldly proclaims the word of God while building genuine relationships with a desire for all people to experience the Lord transform their lives the way his life has been transformed. He is supported by his wife Kristy, their son Jarius, and busy baby girls Izara and Zoe. He especially enjoys traveling, date-nights, and connecting with people over a cup of coffee.
As Ministry Support Staff, Justin is here to support and better the opportunities to build community and make connections within Hope Church. Justin loves seeing lives transformed and will do whatever he can to help that process move forward at Hope. Besides all he does for the church, he enjoys watching sports, being outdoors and most of all spending time with his wife Erin and three boys Trenton, Jayson, and Peyton.
Administrative Support Staff
Kelli holds the fort down in our office. As Administrative Support Staff she is key in church communications, coordinating, and anything else she can do to help people build God's Kingdom. Kelli joyfully serves on the worship team, enjoys CrossFit, and spending time with her husband Alex. Ultimately, she has a heart for the Hope Church and continuing to see God on the move uniting people from all different walks of life to serve, learn, and grow together.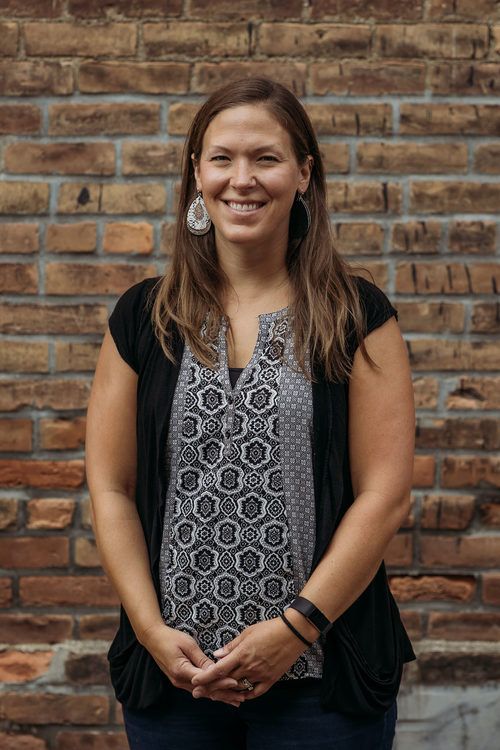 Hope Kids & Women's Ministry
Kristy is Pastor Kaleb's wife and has been helping Hope Church run since before it launched. She takes us to the next level with her administrative gifts; helping things run smooth behind the scenes. She also leads our Women of Hope events, Sister Circles, and mentors women. God developed her heart for ministry at a young age through many overseas missions and Bible school. She desires to see the Church be healthy, reach more people and develop hearts that truly burn with passion for the Lord. Among the countless other things she does, Kristy enjoys spending time with her husband, son and twin girls, as well as travelling, reading and being outside.
Mariah "Murf" Huffman is our Worship Leader. Mariah is passionate about leading people to encounter Jesus & to live for Him. Along with her husband Josh, she is excited to serve the community and continue to love on people with Hope Church. Quality time with friends and family, thrifting, games, and decorating cozy spaces fills her time outside of work. She loves spending time with her baby girl, Judy!
Our Creative Arts Director, Joshua James Huffman, is our "techy" guru. He oversees all things video, graphics, tech, and creative. Josh is excited to serve Hope Church with his expertise, a big heart for the community and those who are hurting. Besides being the technical mastermind, he enjoys a high quality cold brew or espresso, Crossfit, cribbage and loves being a dad to his baby girl, Judy!
Support & Event Coordinator
Abi is our newest staff member, although she has been with Hope since the very beginning! Since day one, Abi has been passionate about seeing people serve the Lord. Abi has served in many areas of the church that ultimately led her to her current position as the Support & Event Coordinator. She loves people, decorating, and hosting-- the perfect combination for this creative mom of three (and 5 pets including a turtle and gecko). She stays busy with her sports-loving family and Hope events!